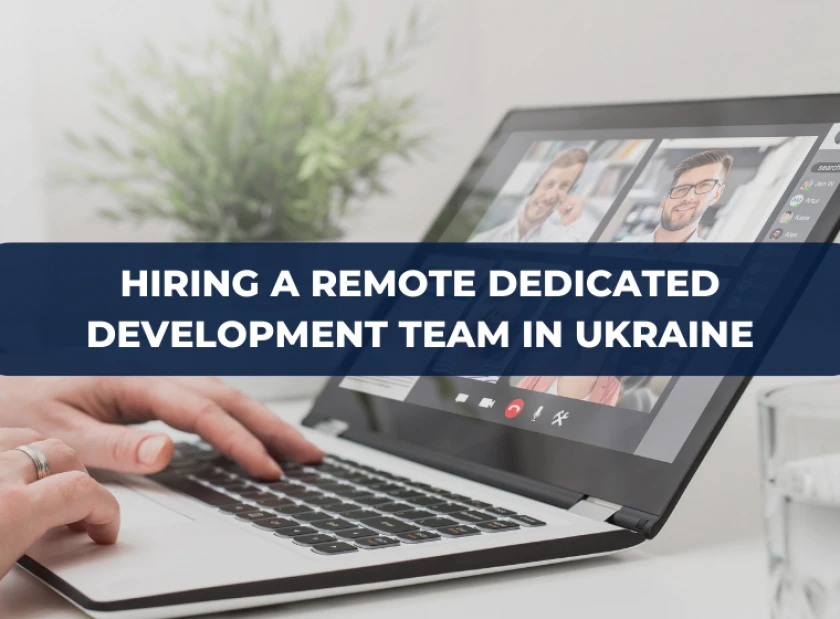 With the new technologies and programming languages getting more sophisticated, your business team has to be flexible enough to track and reflect these changes. In order to be competitive in today's business environment, you need to have a wide range of knowledgeable and highly skilled professionals. Therefore, staff augmentation has quickly become a buzzword on the IT market, attracting more businesses to hire dedicated teams remotely. Staff augmentation basically means hiring individuals from outside the organization, usually from abroad, to increase agility and respond to the clients' needs. Such a model will allow you to hire an already assembled team of professionals and avoid any hassle associated with hunting individual experts.
One of the popular IT talents pools is Ukraine. It's because of the high quality of software produced by Ukrainian outsourcing services, relatively low price and fees, the country's location, and its time zone. Being recognized as one of the top 100 IT outsourcing destinations, Ukraine has 220,000 IT specialists - software developers and related experts, like QA specialists, designers, analytics, copywriters, etc. More and more multinational corporations choose Kyiv as their IT outstaffing destination. Such industry giants like Intel, Varonis, Cyber, Abbot have already benefited from fruitful cooperation with Ukrainian dedicated teams.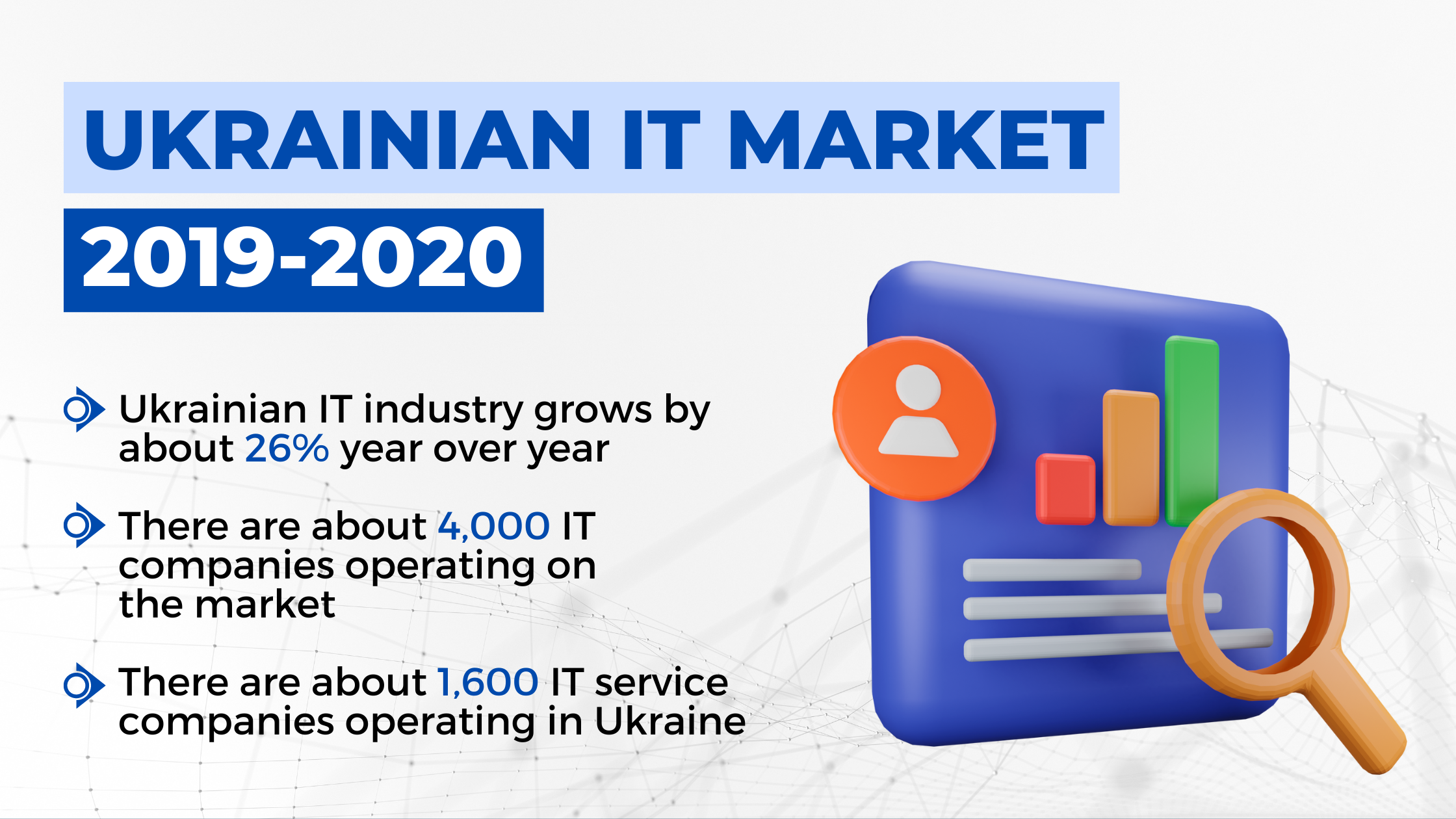 The data given by N-iX Ukraine Report
Strengthening Your Company with Ukrainian Talents Makes Sense When:
You need some urgent tasks from an IT development team or just want to save some time and costs on the hiring process.
You want to extend your team with missing experts and get a combination of high-quality work and a reasonable price.
You have a long-term project, and hiring a dedicated team will give you flexibility with costs enabling you to add or remove developers depending on the project goals.
However, it's not all that simple when it comes to choosing a third-party executor for your specific task. Indeed, searching for a suitable dedicated development team in Ukraine is like standing in the shop in front of the shelf with the same product of different brands. If you don't look into the distinctions and make a random choice, you may end up being disappointed. The same is with choosing an augmentation IT service (or agency) for your project. Not knowing enough about the company culture and all possible pitfalls will leave you uncertain about the choice you make. Here are some practical tips to help you find the best talents for your task from the wide range of IT outstaffing services in Ukraine.

Hiring Dedicated Team in Ukraine in Three Stages:
#1. Make Research of Existing Outstaffing Agencies in Ukraine
Create a list of companies based on your own search or recommendations of your colleagues. Check services these companies deliver, learn about their operations and results. Pay attention to such things:
How Long the Company Exists on the Market
The number of years demonstrates expertise in providing specific software services. It's good to opt for an IT company that has at least 5 years of experience in the market. Usually, it means that such a company has a big pool of tech talents able to fulfill any task you need.
The bigger the talent pool the company provides, the better. There are agencies that deal with both outstaffing and outsourcing. Such companies have more potential in finding a specialist for your tasks and perform substitutions if needed without causing problems and delays.
Your Personal Impression About an IT Outstaffing Company
Pay attention to the way an outstaffing company's representative communicates with you, respond to your concerns and questions. When choosing a dedicated team model, you need to set up quality communication via suitable channels and tools. It's crucial for future collaboration with your dedicated team.
#2. Check the Expertise of an Outstaffing Company
Nothing speaks louder than positive feedbacks from other customers and awards of independent platforms. Here are two major aspects to pay attention to when choosing an outstaffing vendor in Ukraine.
The List of Noticeable Testimonials
The presence of certifications and recognition demonstrates that an IT outstaffing company pays attention to the professional growth of the employees and is good enough to provide quality services that meet international standards. Always check the company's website, analyze it, and find the list of testimonials from the clients. Previous customers' assessment is the best proof of the company's credibility and quality of its services.
Portfolio with Similar Cases
Choose the company that has expertise in solving tasks you're planning them to perform. This information is often presented on the company's website on the completed projects/cases page. You can also ask an IT outstaffing company for this information: you have to examine the way of how the task was implemented, what technical decisions were taken, a methodology used for such types of the project. This information will help you decide if the overall approach suits you or not.
#3. Prepare Job Description and Discuss the Skills Level of Needed Candidates
When you hire a dedicated team in Ukraine, you want them to perform best. In order to get competent candidates, it's good to have a clear understanding of what you need, detailed descriptions of tasks and skills of required specialists. As a business owner, you want to bring in professionals with the necessary expertise and tech skills. But not only hard skills are essential. Personal qualities, mentality, and soft skills are equally important. Despite the globalization processes, there are still language and cultural barriers between countries. When you choose outstaffing services, pay attention to the cultural peculiarities: if the business processes are similar to yours, whether your team members can easily communicate with the hired dedicated team. In general, Ukrainian developers easily communicate with foreigners, speak good English, and share most cultural values with western countries. But it would be good if you describe all desired candidate attributes, including both hard and soft skills. This knowledge will simplify the hiring process, enabling you to find developers that fit perfectly into your team. And here is where your engagement in the process plays a significant role: during the final interview with the candidate, you personally make a choice and pick the one who suits you perfectly.
Dedicated Teams As Our Priority
A talented dedicated team can become a game-changer if you want to reduce costs without compromising the quality. We at Covent IT help businesses hire the best Ukrainian developers by creating an efficient and affordable dedicated team. Covent IT is a quality outstaffing provider in Dnieper with a wide range of professionals available for hire right now. We are responsible and scrupulous in choosing the best candidates for your project. For the period of setting up a dedicated team, our HR department becomes your HR department. To help you select a perfect match, we will investigate all available data about your company, business, and candidates' requirements. This allows us to find the best-qualified candidates for your project to fit your team's values and correspond to the required specialization and skills level.

Why Covent IT?
With more than 5 years of experience, Covent IT can boast expertise in the field of e-Commerce, enterprise applications and solutions, iGaming, and mobile applications.
Our multiple completed projects speak for themselves. We managed to establish long-term cooperation with such noticeable companies as Global-e (a leading provider of cross-border e-Commerce solutions), MOYO (one of the largest Ukrainian retailers of electronics, home appliances), and Selina (a large lifestyle, travel, and hospitality platform).
Your presence in Ukraine is not necessary. We do all hiring and organizational work for you, including setting up an office and administering daily operations. Choosing a quality team is not your concern anymore. As soon as we receive a detailed description of the candidates the further process is our responsibility.
Covent IT's professional HR team ensures that you will get top-notch developers and other IT related specialists to complement your existing team.
Your dedicated team members will be highly motivated by a friendly and comfortable environment we provide for them. A convenient location in the city center, access to a variety of snacks and beverages to refresh during the workflow, team building, and professional management are there to make your dedicated team's working climate as convenient as possible for work and fruitful cooperation.
Takeaways
Hiring a dedicated team may seem simple, but you have to check various factors and gauge the outstaffing company's approach. The expertise of the company should match the capacity of the candidates you need. Providing a full list of desired hard and soft skills strengthens the chance of getting the best possible candidates for your in-house team. Choose a dedicated team in Ukraine if you search for a perfect price-value ratio and long-term cooperation with highly motivated experts in the field.