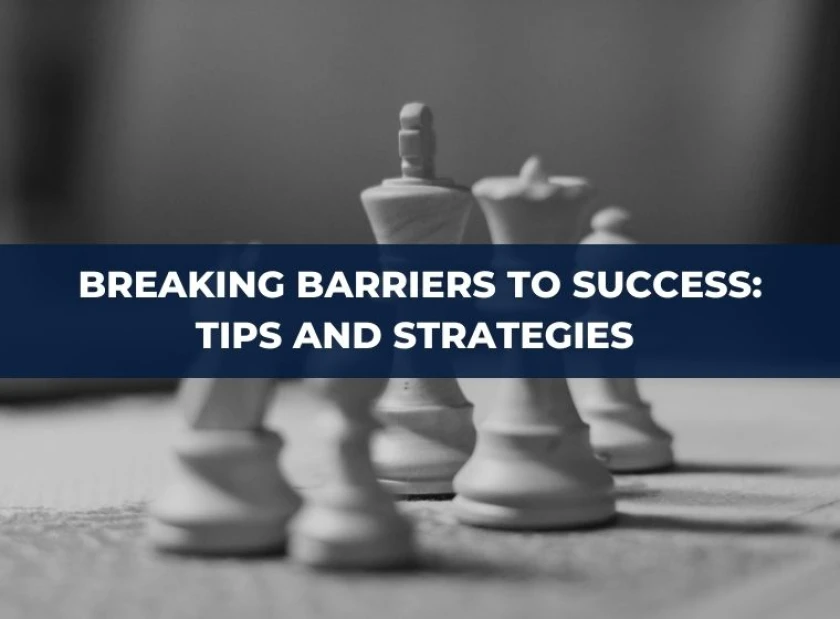 Are you the founder or CEO of a startup company and struggling to overcome the challenges of launching and growing your business? Whether it's a traditional startup, a startup for startups, or a hidden startup, there are unique obstacles to overcome on the road to success.
Here we take a closer look at the different types of startups.
Traditional startups. Traditional startups: these are companies whose goal is to create new products or services in response to a market opportunity. They usually require a lot of capital and can take several years to become profitable.
Startups for startups. Startups are created to facilitate other startups by providing mentorship, financial support, and access to resources such as talent networks and office space.
Hidden Startups. These are companies that operate covertly and keep their operations and plans secret. They may develop new products or services, or they may focus on building a team before launching and getting funding.
Whichever type of startup you are, you are likely to face challenges such as limited resources, lack of market awareness, team management, product development and business expansion.
But don't worry-you're not alone. Many startup founders have similar questions about funding, marketing, creating a company culture, and finding the right people for their team.
Next, we'll look at some of the periods in the life of each startup.
Startup Stages and Periods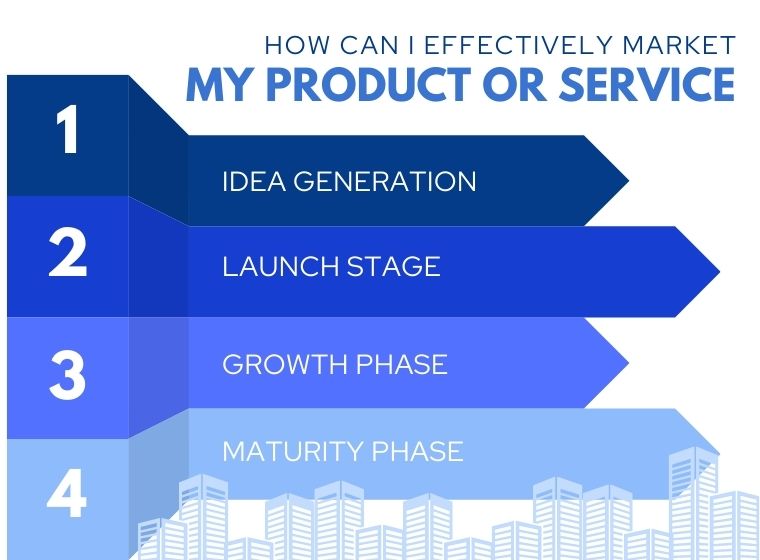 Startups go through different stages and periods as they grow and mature. Here are some common stages that startups go through
Idea Generation. This is the first stage in which an entrepreneur comes up with an idea for a new business or product. This stage includes market research, vetting the idea, and identifying the target audience.
Launch Stage. Once the business idea has been validated, the start-up stage comes. In this stage, you will begin to develop the product, test it on early adopters, and develop a go-to-market strategy.
Growth Phase. Once the product is successfully launched and begins to generate revenue, the business enters the growth phase. This phase focuses on expanding the business and building a customer base.
Maturity Phase. Once the startup has gained a significant market share and started generating a steady income, it enters the maturity phase. During this phase, the focus is on optimizing operations, expanding the product line, and entering new markets.
It is important to note that each startup's path is unique, and there is no one-size-fits-all approach to running a successful business. Understanding the different stages and periods of a startup will help you better plan your company's growth and overcome the challenges associated with each stage.
Most Challenging Issues and Actions for Startups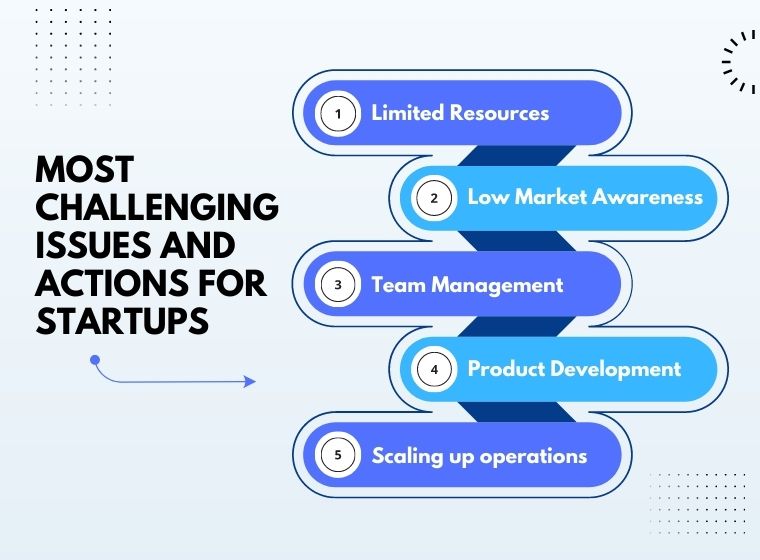 Starting and growing a startup company is a difficult task, and there are many obstacles to overcome along the way. Here are some of the most difficult challenges that start-up companies face and the actions you can take to overcome them.
Limited Resources. Limited resources can make it

challenging

to invest in product development, marketing and talent acquisition. To solve this problem, it is important to prioritize spending and focus on activities that will have the greatest impact on the business.
Low Market Awareness. Many start-ups have difficulty marketing their products and services to potential customers. Building a strong online presence through social media, content marketing, and search engine optimization can help increase awareness and attract customers.
Team Management. Managing a small team of employees or contractors can be a challenge, especially if you are new to hiring and managing. Consider working with an experienced human resource professional to build and manage a successful team.
Product Development. Developing and launching a successful product requires a thorough understanding of the needs and preferences of the target consumer. Market research, first follower feedback, and refinement of the product based on customer feedback are essential.
Scaling up operations. Scaling a startup can be challenging, especially if it is growing rapidly. It's important to focus on building scalable processes, systems, and infrastructure to support growth.
By tackling these challenges head-on and taking the right actions, you can improve your chances of success as a startup founder. In the following sections, we'll look at some of the common questions startup founders ask and how building your staff can help you overcome these obstacles.
Frequently Asked Questions from Founders
What are the best strategies for raising funds and investors?
Funding is one of the most difficult aspects of building a startup, but there are several strategies you can use to attract investors. These include networking with investors, building a strong pitch deck, and using online platforms such as crowdfunding sites. You may also want to consider working with a staffing agency to help you build a team of professionals with fundraising experience.
How to create and maintain a strong company culture?
Company culture is an important component of any successful startup, and it starts with strong values and a clear understanding of the mission. Creating and maintaining a strong company culture requires prioritizing communication, building a sense of community among team members, and creating opportunities for professional development. Staffing agencies can help you find candidates who align with your values and can contribute to creating a positive corporate culture.
How can I effectively market my product or service?
Effectively marketing your products and services requires a thorough understanding of your target audience and their needs. You need to identify the channels and platforms your audience spends time on and create engaging content that directly addresses their pain points. Also consider collaborating with influencers, placing targeted ads, and using user-generated content. Startup Stages and Timeline. Startups go through different stages and periods as they develop and mature. Here are some common stages that startups go through.
How staff augmentation can help startups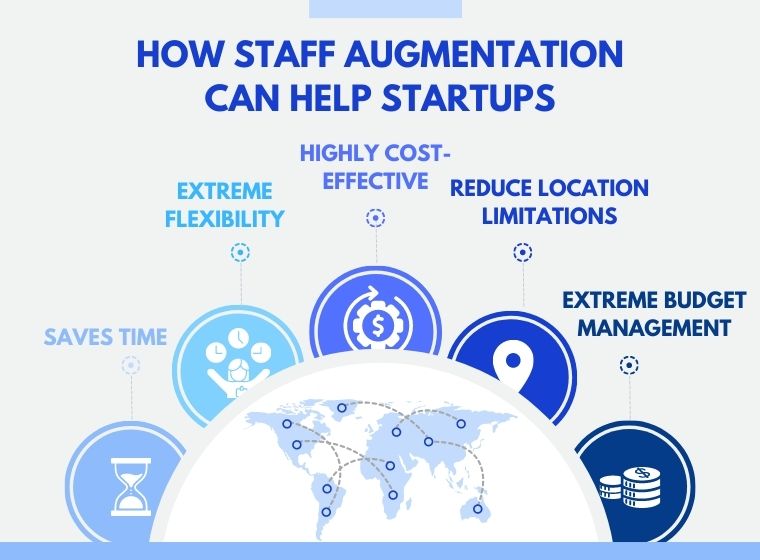 Staffing is a breakthrough for startups and can offer a number of benefits to help them grow and thrive. One of the biggest benefits of staffing is access to more qualified people. By partnering with a staffing agency, startups can tap into a network of professionals with a wide range of expertise.
In addition to access to talent, a staffing agency provides flexibility when expansion or downsizing is necessary. This is especially important for start-ups, where demand can suddenly change or team size needs to be adjusted quickly. With a staffing schedule, you can quickly and easily add or remove team members as needed, without the hassle of traditional hiring processes.
Another benefit of a staffing schedule is that it is often a cost-effective solution for hiring and managing a team. Rather than spending time and resources on recruitment and human resources, staffing agencies can take care of all aspects of team management, from recruitment to payroll and benefits.
Staffing agencies also often have expertise in specific areas, such as software development, design or marketing. This means that start-ups can use this expertise to build and grow their business without having to hire in-house professionals.
Overall, staffing can be a powerful tool for startups looking to build a talented, flexible and cost-effective team. By partnering with a trusted staffing agency, startups can gain access to the skills and experience needed to succeed in today's competitive marketplace.
Takeaways
Increasing staffing is an effective solution for startups facing the challenges of hiring and managing their team. By partnering with a staffing agency, startups gain access to more qualified staff, the flexibility to expand or downsize as needed, and expertise in specific areas such as software development, design or marketing. It's a cost-effective solution that can help startups achieve their goals and overcome their toughest challenges. We recommend that startups consider this option and take advantage of expanding their staff. With the right team, startups can focus on what they do best and take their business to the next level.