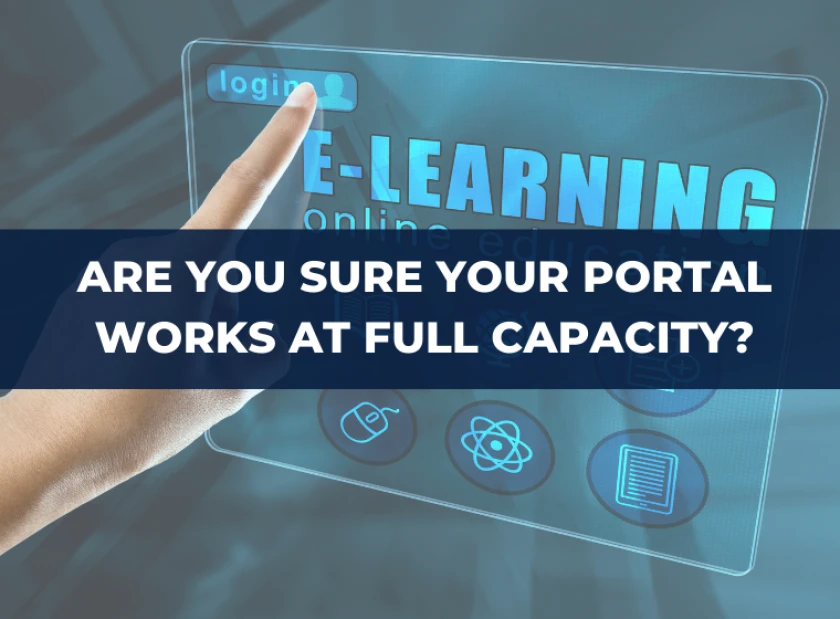 The world is changing rapidly, and transformations are inevitable and sometimes uncontrollable. Education, too, has undergone a transformation. The way specialists educate and, more significantly, the way people learn has changed as a result of technological advancements. This is an example of a controlled shift to a new era of education, but what COVID-19 brought by had never been expected so far. Pandemic has become a considerable push forward for e-learning interest. Not just that, but rather a necessity, the only way to get education and adapt to a rapidly changing world situation we have been facing recently. What doesn't kill us makes us stronger, so the figure of a contemporary student has transformed and evolved.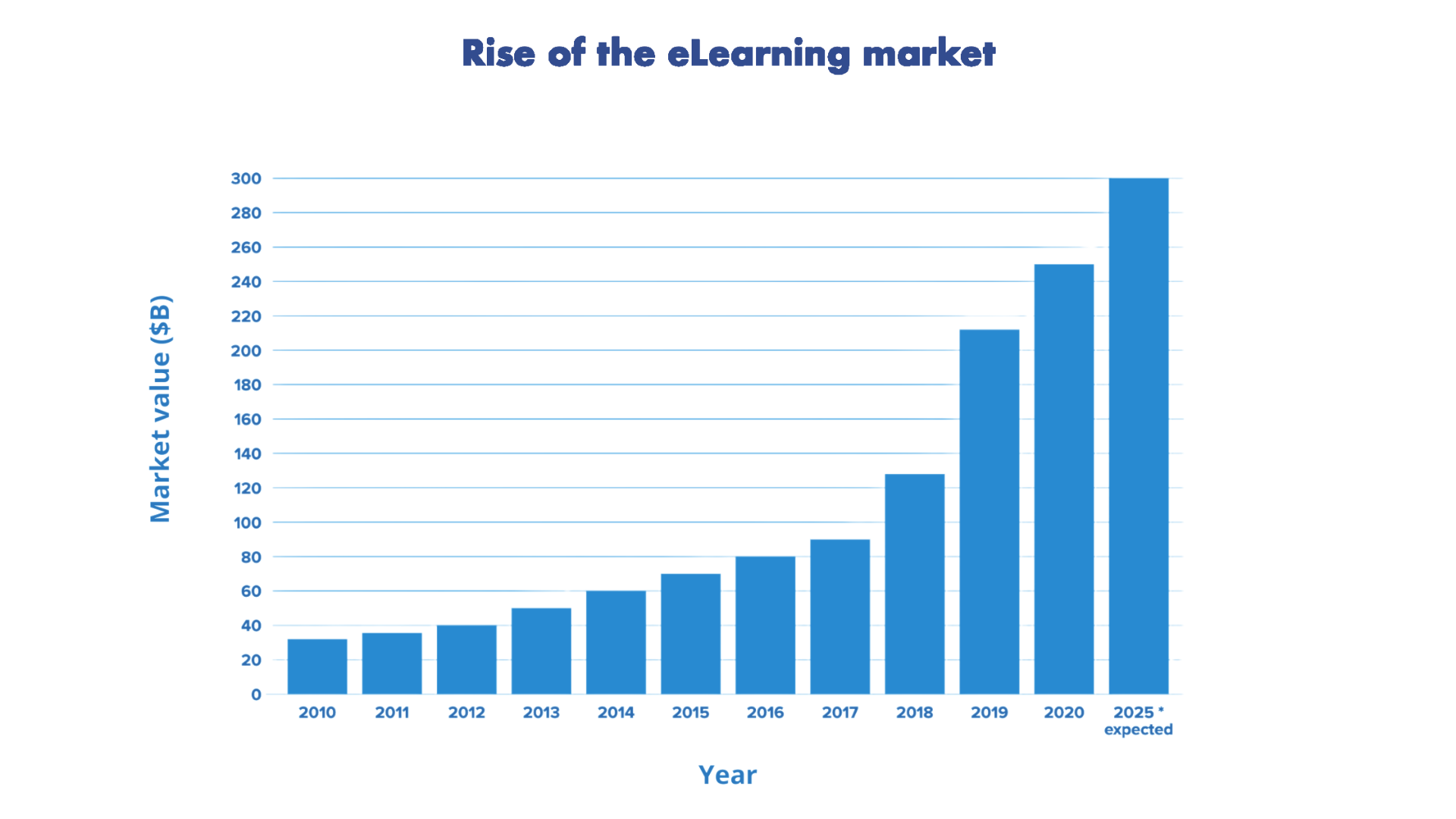 Reasons To Use Education Web Portal In Your Business
In today's environment, the ability to organize study online is beneficial for different types of educational establishments: stand-alone online courses (whether it's marketing, English, or driving training), university, school, or pre-school education. Processes such as grade submission, registration, online classes, and many more may be completed using an e-learning portal. Here are some reasons for creating or updating your existing e-learning portal:
#1. Web Portals Are Effective for Students Recruitment
29% of respondents among international higher education marketing and recruitment professionals ranked education portals as the most valuable marketing investment. The remaining percentage they divided between email campaigns and content marketing (both 21%). Indeed, today's students search for educational options and courses via Google or social networks. A well-made education web portal has a better search engine ranking than a simple website - this will help your business appear at the top of search results.
#2. Education Portal Increases Brand Awareness and Helps Achieve Global Reach
An e-learning portal enables your business to completely customize its content while maintaining your corporate image and brand. With web portals, it's easy to adapt the web pages according to your customers' needs and attract the right kind of audience. Moreover, if your product/service is internationally scaled, an education web portal is an effective way of overcoming the barrier of distance and connecting you with students from all over the world.
#3. Web Portals Help Save Money Long-Term
Businesses are constantly looking for methods to reduce operational expenses. Thus, creating one integrated system for users that will streamline multiple processes will result in better user engagement and saving costs. Moreover, when compared to conventional education, e-learning is less expensive. It's because online learning is quick and easy. A lot of training time and costs are saved by eliminating the need for additional trainers, travel, course materials, and accommodation.
#4. Education Portals Provide a High Level of Security
Security is crucial for a system that contains your company's internal data. Portals provide more stability and security than simple websites. They combine a variety of tools and are supervised by several groups of administrators. Portals are built from the ground up to address security challenges providing a multi-layer access policy and audit path analysis. In case an error happens, it won't take long to fix it. By following this link you will find more information about the differences between a simple website and a web portal.
#5. Portals Contribute to Efficient Collaboration in the Workplace
Collaboration via the company's intranet becomes more effective due to the creation of social elements and shared workspaces. This allows information to flow more freely engaging different departments to better communicate and work together on joint projects.
#6. Online Portals Help You Reduce Negative Impact on Environment
Because e-learning is a paperless way of learning, it helps protect the environment in several aspects. For example, online learning allows you to utilize less electricity and create fewer CO2 emissions when compared to traditional offline lectures or courses. There is no need to cut down forests to get paper while using e-learning. As a result, education web portals can become an important step towards eco-friendly education.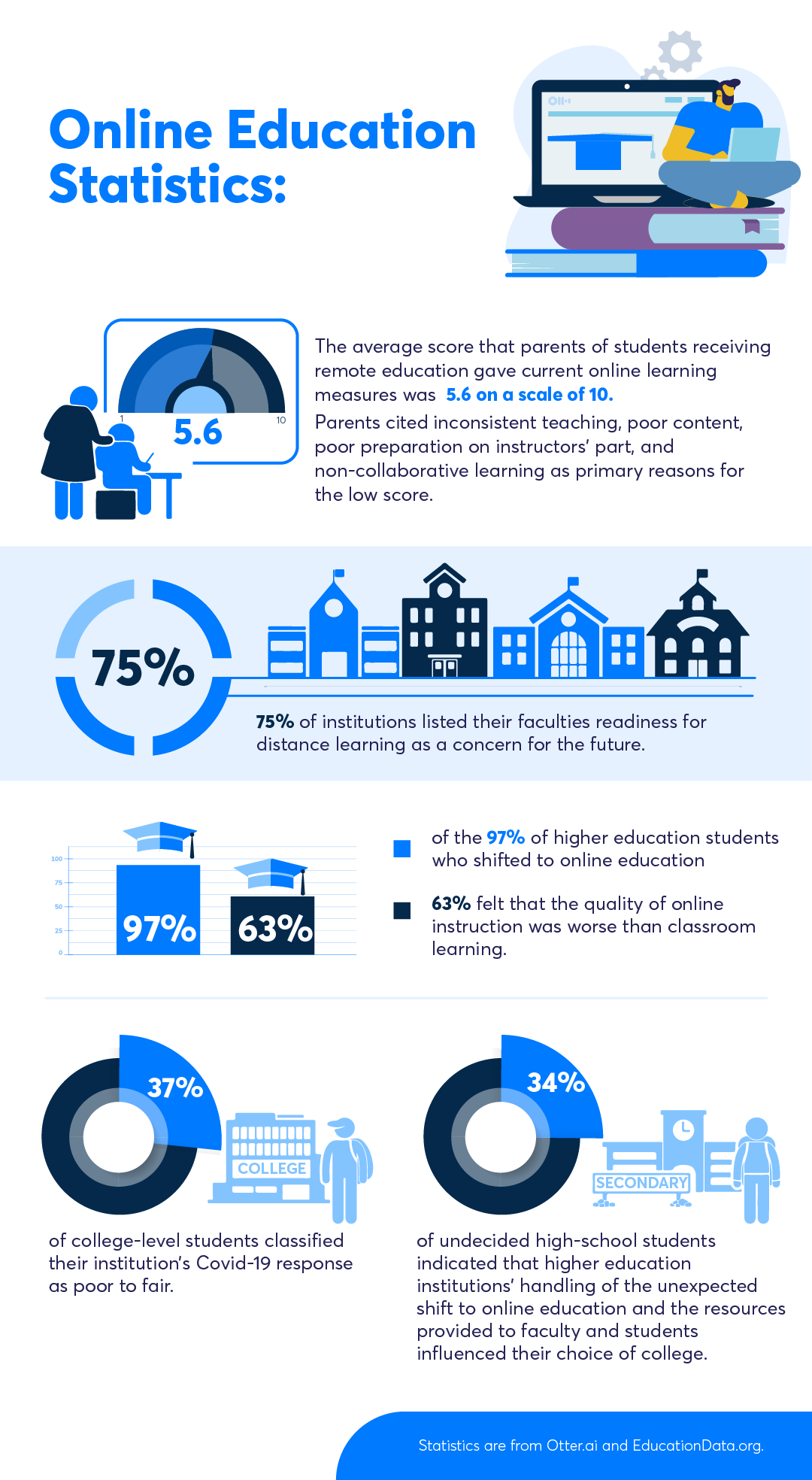 Key Features of Educational Web Portals
If you're wondering how to build a successful e-learning web portal, our team will help you with it. We can create an education portal for you so that you get quick access to your pupils, set up a smooth online education process, increase the level of engagement, and provide supervision and assessment. You can choose a student/parent education system, management portals for school/college/university, a portal solution for your online course or tutoring program, education chatbots, and different cloud computing services, depending on your needs and finances.
Below are some of the features we can implement in your web portal solution:
A homepage may be used to transform an ordinary education site into a well-branded one.
With the help of a search tool, easy registration, interesting news, and catchy descriptions, your homepage will give the best impression to educators and learners.
Clear structure and modern design
For educational websites, where there is a lot of information and sub-menus, it's critical to make gateways as simple as possible. It's also crucial to recognize that instructors, students, parents, and administrative personnel all require portals for various reasons - this should be taken into account by the programmers. You can't expect all people to be technologically proficient. An ideal education portal is a simple platform that is easy to edit, exchange, and publish content. Before the portal goes live, we will select a small group of users with various levels of digital proficiency to test the system and ensure its user-friendliness.
In today's economy, all development must take mobile into account. Any portal built without this in mind would miss out on a large portion of the market. Smartphones and tablets are gaining in popularity and power. It is a failing technique to force visitors to utilize a website. Our team provides aid in creating mobile applications with GPS integration, allowing for considerably more personalization. These programs may be set up to send out notifications to certain people. Furthermore, mobile applications not only seem more professional, but they are frequently quicker.
Integration with other systems
During the pandemic, many students and teaching staff faced broadcast freezes, difficulties in adding materials and distributing them to students, checking and storing homework, and giving feedback. When portals are constructed as islands, they may appear and perform fine in isolation, but they lack the utility that they should bear. Your portal will fail if it does not give access to all of the services that a user needs. Making your portal the center for all services is the greatest approach to succeed. Each of these services, whether it's an interactive classroom, advanced technology, or some tool, should ideally "feed" into a single window, allowing the user to stay in one spot.
A user dashboard is a feature that will make your e-learning portal more engaging. It allows users to create profiles and easily connect with other students and tutors. The incorporation of a social network linkage will undoubtedly work as an advantage.
The search feature allows users to select the correct course/subject based on their credentials and interests or search for needed information. The search result page can present suitable courses as well as fundamental course information such as course description, enrollment procedure and requirements, course module/content, and duration.
This feature serves as a solid foundation for an education portal, allowing it to contain related articles and blogs about a certain institution/course, unique inspirational stories, news and events, and so on.
It's possible to set default roles and permissions for a portal. A portal moderator can modify permissions of the default portal-level roles, create new custom roles, control what users can do in the portal, or delete roles that are no longer required.

Takeaways
COVID-19 divided our life into before and after, and without a doubt, a major part of the education will go online. So that these short-term problems do not cause loss of profit, you need to take effective solutions. Your education web portal is yearning to be customized and set to meet your requirements, don't hesitate to address the professionals. We can help you come over the gap between you and your student, renovating the website, refurbishing the old mobile app, and the server part of the administration. May all the pains be fixed as we can fix yours!