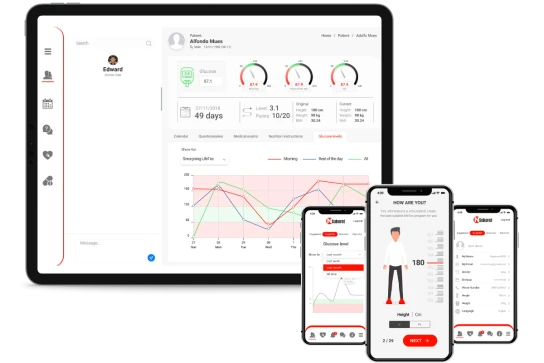 LifeTec
Helping to Achieve a Diabetes Free Lifestyle
Made for the request of an Israeli client, this medical app facilitates online consultations with the doctor for people suffering from Diabetes Type 2. Our full-stack senior developers have managed to create a fully-functional, well-designed app enabling users to send glucose, food, and behavioral reports and get proper control, feedback, and support from their personal doctor.
SalesBox
Managing Orders With Ease
Our developers have created a service that was included in the list of TOP100 Ukrainian enterprises in 2021, with no analogues in Ukraine. This effective application for entrepreneurs enables them to receive and process orders, work with a customer base, and repeat sales. Now, we provide technical support and continue to improve the app functionality.
salesbox.ua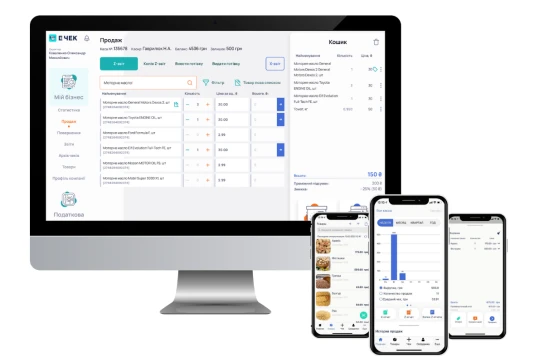 E-check
Сash Desk and POS-Terminal for Smartphone
We've gathered a separate team of developers, cryptography, and POS-terminal development experts to create a high-quality application for small and medium businesses in Ukraine. This feature-packed application allows users to check signing, send checks via messengers, e-mail, SMS or QR code, as well as register cash desks.
e-check.com.ua
Meet our clients
World-class brands and established companies have chosen intellectsoft as a relaible partner

Oleg Golynker
CIO and Head of technology at Global-E
Global-e provides end to end cross border solution for online merchants which is facilitated by integrating our technology to their live web stores. This is possible only because we hire people who are capable and are willing to deliver exceptional service to our clients. Covent IT is more than a service provider for us. They are part of our global R&D and always make sure our staff adheres to the highest standards without compromise.

Eliran Sharon
CEO at 1Xhub
I'm working as Covent IT partner for more than a year. I presented them to several customers, and the impression was very good. The on-going correspondent is fast and clear and there is a professional team that let me feel confident with my customers and with any technology need they will have
Need a consultation on our services? We always ready to help!