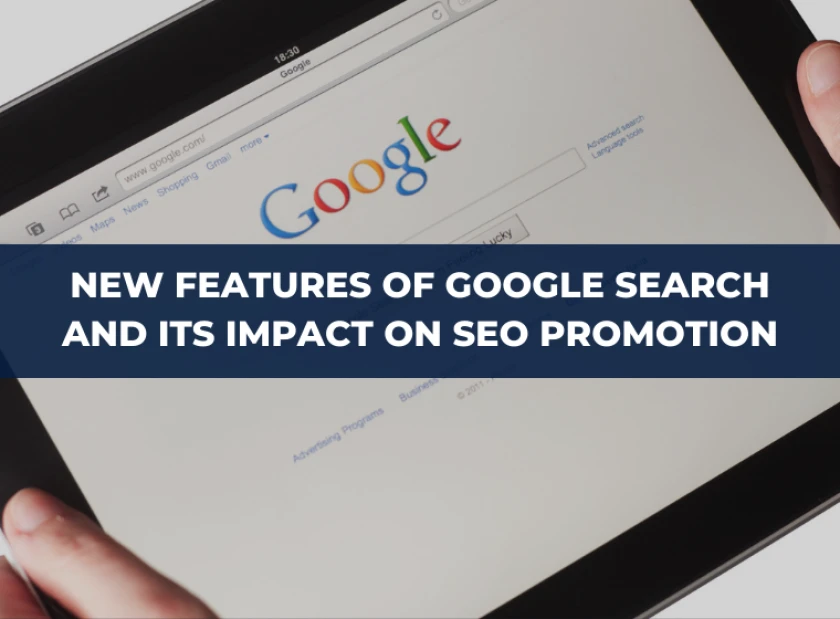 If you ever asked a ChatGPT to help you with text or ideas on how to spend a weekend, then new updates from Google will not surprise you. Let's discover what is it.
This month, Google presented its new generative AI that will be incorporated into Google Search. With it, you could ask a Google a full question, "What will be suitable for a family with kids under 3 and a dog to have a rest in place A or in place B?". You will be given an integrated resources page where you get the direct answer to your question with details: "Both places are kids friendly, but place B has options also for pets". You are also provided with articles and webpages with information on A and B places - for you to discover by yourself.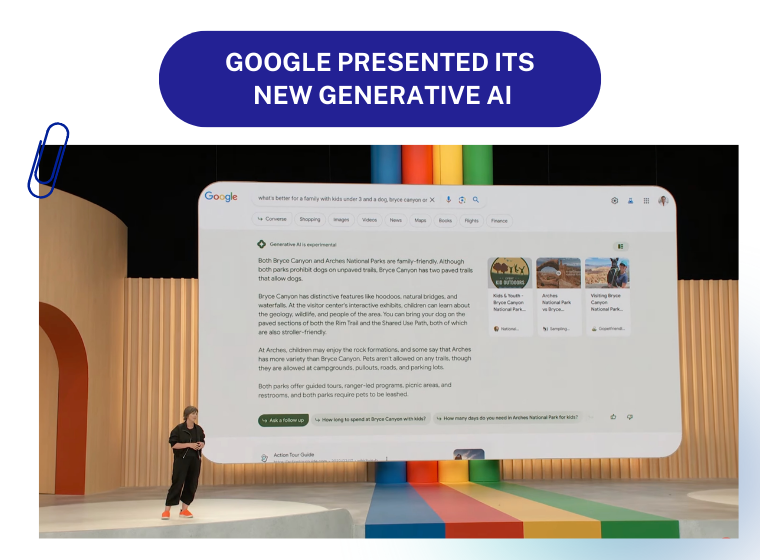 People always value the input of other people, so the new Google Search version provides you with recommendations from experts in a particular field and a person who visited place A, as there is a lot of content on the Internet - from official pages to creators, businesses and other sources.
So you get a chance to have insights from AI and people's content on the Internet.
It is a smarter search, and it is useful when you have a complex request with multiple angles to explore. For example, you are looking at how to launch sales of your product in your region. So you are googling "start an e-commerce business with a product A". Google Search will generate useful information about starting an e-commerce business and what information you should consider before launching your business. In the search results, you could also find companies that will provide you with assistance and consultations to launch an e-commerce business or develop a website.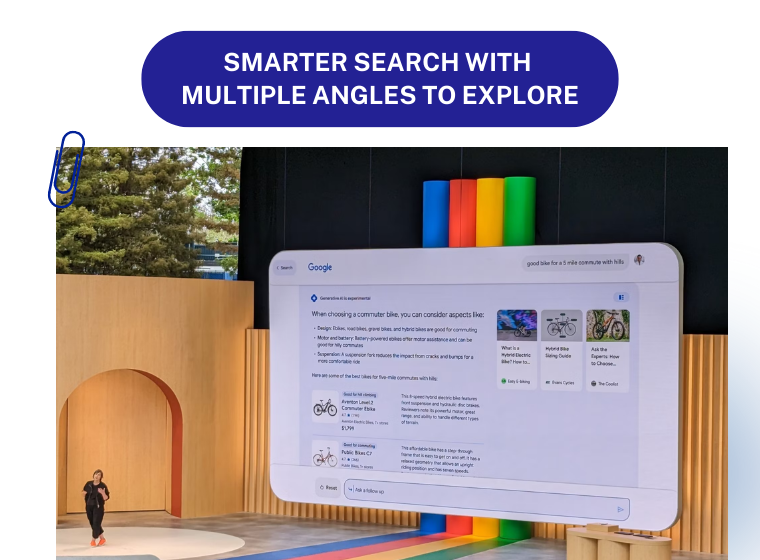 You also could ask Google for a good climbing bike, and it will give you information to consider for choosing a bike and proposing options to buy a bike. You could see descriptions, reviews and current pricing for bikes. These proposals are based on the Google Shopping graph - a data set of constantly changing and updating products, sellers, brands, and reviews out of 35 million listings.
Then, if you would like to ask further questions, you continue on the same page and so it is the new conversational Google mode. The search is not restarted but adjusted to your new question (for example, when you define a specific colour of a bike or to precise a price).
You are also provided with shops where to buy the bike you asked for, with all details needed.
Such new possibilities of Google to generate content from content allow you to ask complex questions either Ukrainian IT companies to develop a mobile app or Give me ideas on how to name a business for selling agroproduction. It is a brand-new experience with search engines.
A new Google search allows you to impose more conditions for your search inquiry and make it more precise to find exactly what you want and get all information at once. The results are assembled live to provide actual information. But it is not all: Google plans to improve its search results using feedback from users.
What about SEO specialists and their website promotion methods?
As we described above, the generative search in Google's repertoire signifies an exciting evolution in the search experience. It is still in its early stages and is going as an experiment, but already now we could make a prognosis about future changes it could entail for the SEO specialists or them to test and refine their strategies.
SEO specialists are those people who promote websites on the Internet. So what will be when the new generative Google Search will come into force?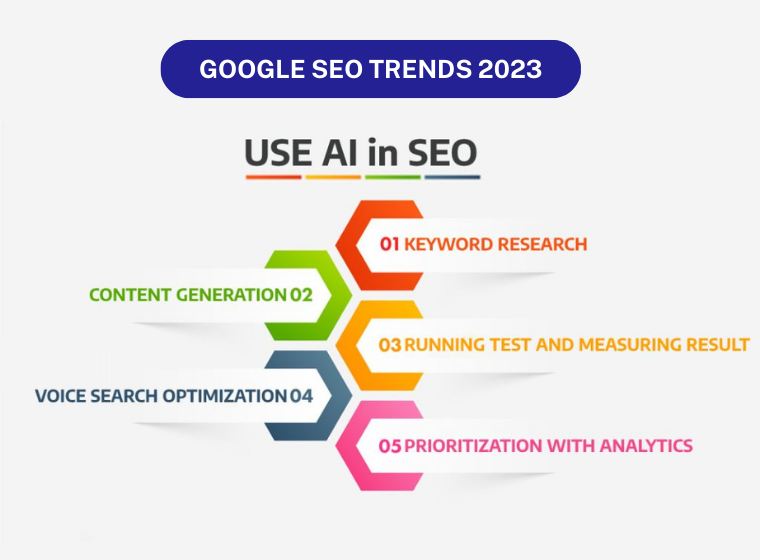 If we have a website that is aligned with user intent and provides valuable content, the new Google Search could enhance its visibility and discoverability, as the user will get what he or she wants due to this generative search.
Google Search also could give the possibility to such websites that could optimize their presence to appear in AI-powered snapshots or recommended results. They will experience increased traffic and engagement.
Taking this into account, the SEO specialists would face the task of adapting their strategies to ensure their websites will be effectively analyzed by Google. They could start to explore new techniques to optimize websites for AI-powered snapshots, such as understanding the factors that influence the selection and ensuring content aligns with those factors.
The focus may shift towards optimizing content for natural language queries and understanding user intent and request at a deeper level. Thus, providing comprehensive and well-structured information, along with relevant images, reviews, and pricing, will have the same importance as capturing users' attention and driving conversions. So the work of SEO specialists will change and be more user-oriented due to the new generative Google search.
Takeaways
Google introduces its new generative AI search that will change the user experience completely, as it will provide more comprehensive search results. Being oriented to user requests, the new Google Search will change also website promotion, as the SEO specialists would think about how to prepare websites to be displayed in Google's AI-powered snapshots or recommended results.